Jack McMath - Trustee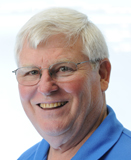 Jack is has worked for the Chapter 93 retirees for many years.
Previously he was employed for the City of Salem, Ma. and was the former President of Local 1818.
He was also a Staff Rep for Council 93, Coordinator, and Council 93 State of NH.
RETIREE CHAPTER INFORMATION:
________________________________________________________________________________________

STATES REPRESENTED INFORMATION:

________________________________________________________________________________________

LINKS TO ADDITIONAL BENEFITS AND INFORMATION: